Book an experienced electrician
Founded in 2005, ITA Electrical has earned its reputation for expert energy management, home automation and general electrical services.
We're trusted by a wide client base across Melbourne - including commercial, industrial and residential customers.
Why? Because our multi-award winning expertise spans a wide range of electrical services. It means our customers can relax in the knowledge they're dealing with an industry leader.
It's also because most of our professional electricians have been with us since the start. So they're as dedicated to doing a great job as we are.
Our values
Honest. Hard-working. Dedicated to their craft. Our professional electricians supply long-term solutions to your electrical problems. That's why they've never been called back to finish off a job. Not once. We ensure a first-time fix, every time.
Our team
Mike Andrews

Managing Director

Andrew Dalle-Nogare

Account Manager

Steve Thomas

Channel Manager

Stavros Evangelou

Automation & Energy Management

Joel Goudswaard

Automation & Energy Management

Jo Lawther

Finance Manager

Jacob Chappell

Technical Draftsperson

Eric Sinclair

Office Manager

Brad Sinclair

Electrical & Technical Services

Fiona Fraser

Electrical & Technical Services

Blake Wood

Electrical & Technical Services

Connor Seaye

Electrical & Technical Services

Anthony James

Electrical & Technical Services
Electrician Accreditations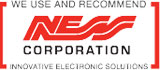 "From start to finish ITA were very professional. The initial scope provided by Andrew to install TVs and the Sonos sound system was exceptional. He took into consideration the size of our room, access points, Wi-Fi speed and recommended a great solution. We now have music on demand from our phones and can create playlists for all family members! Thanks to Andrew and the team at ITA."
Glen Allpress
Electrician Service Areas