When you're in search for a qualified technician in Blackburn to help you out with your electrical work for your home or office, choose ITA Electrical.
At just 23 kilometres east of the Melbourne CBD, Blackburn is a lively suburb with an even mix of new developments and older estates. Whether you're looking to fix an electrical problem at your shop front, or want to beef up your home security with the latest technology, call on any of our electricians in Blackburn to help.
Finding reliable electricians in Blackburn is just a phone call away. Contact us on
03 9761 8700
now.
FAQs
Blackburn is a bustling community, featuring both new and older housing estates, stores, cafes, and office buildings. As a result, there are a variety of electrical jobs that are completed daily for commercial and residential properties.

Many Blackburn locals require an assortment of services, such as a lighting upgrade, WiFi installation, or even AV setup. When you need an electrician in Blackburn who can handle any task, you can count on ITA Electrical.

We aim to deliver prompt service from the moment you call us, however sometimes arrival times are determined by circumstances out of our control, such as traffic conditions and availability of appointment.

Depending on the urgency of your job, we can try to fit you in on the same day of your call, or within 24 hours. You can also book a time and day in advance that works around your schedule. And, as usual, our electrician in Blackburn will give you a courtesy confirmation call 30 minutes before your appointment.

All our electricians in Blackburn are fully qualified and compliant with all Australian laws, with many years of experience. Depending on the job you require, the prices may vary due to its size and complexity.

The benefits of hiring a qualified electrician in Blackburn far outweigh the costs involved. Call us on 03 9761 8700 for a direct quote on your electrical service in Blackburn.

In addition to completing electrical work in Blackburn and surrounding suburbs in the south-east, we service the Melbourne metropolitan area regularly.

So, when you need an electrician in Blackburn or anywhere else in Melbourne, we can help.

As qualified electricians, we specialise in a range of services for the home. From testing and tagging all appliances through to installing devices for a smart home system, we have the skills and experience to complete any task for you. We'll even offer our expert recommendations on ways to make your home more energy-efficient.
About ITA Electrical
For over a decade, ITA Electrical has been providing high-quality electrical work to the local community of Blackburn. Whatever it is you require, we have the training and the experience to assist you with your home, office, warehouse or school electricals.
You can rest assured that we won't leave until the job is completed to your standard – our numerous awards won over the years are a testament to our customer commitment to the job at hand.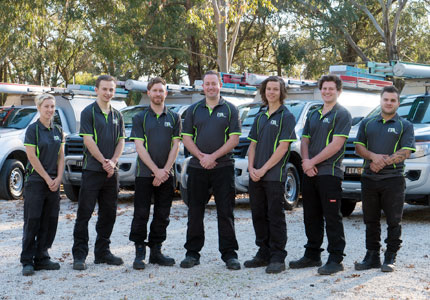 Electrician Accreditations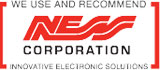 Why choose an ITA Electrician?
When it comes to finding the right person for the task, you'll know you made the right choice with an ITA electrician. How? Our fully-qualified technicians have experience with a range of projects across all types of properties – there's nothing we haven't worked on before. This is how we can guarantee that we'll do things the right way, the first time around.
Some of our electricians have been with us from the very beginning, so they have demonstrated their integrity and loyalty towards our company as well as your required task. In addition to accommodating to your schedule, our electricians are also on time, and will even call you 30 minutes prior to arriving at your property.