Our electricians in Burwood are on call and ready to assist.
ITA electricians are well-equipped to keep up with this suburb that continues to grow at a blistering pace. From residential properties to commercial buildings, there's no job too bit or too small for an ITA electrician in Burwood.
This ever-changing suburb in Melbourne's east has become a popular choice for a young and international demographic. New townhouses and apartments are taking shape all over this locality.
Call ITA Electrical today on
03 9761 8700
and get a free quote on an electrical service in Burwood.
FAQs
Our electricians in Burwood often answer service calls for homes, shops, eateries and recreation facilities.

No matter what type of electrical work you need doing, we can arrange to get an electrician in Burwood to help you out.

Because we're based in the eastern suburbs of Melbourne, we're never too far away from Burwood. The scheduled arrival time of our electricians can still vary depending on their availability on the day.

ITA electricians in Burwood can usually be booked in on the same day you call, or they can be scheduled for the next day. Electrical jobs can also be scheduled in advance so you can book a time and date that suits you best.

Prior to any job, our electricians will call and confirm your appointment 30 minutes before their scheduled visit to your home.

The cost of getting an electrician in Burwood can vary depending on the size and complexity of the job. Complex jobs can require more than one electrician while smaller and simpler jobs may only require one.

Contact us on 03 9761 8700 to get a detailed quote and price range for an electrical job.

We can also do electrical work in the eastern suburbs surrounding Burwood, as well as most of the Melbourne metropolitan area.

So if you need electrical work done in Burwood or anywhere else in Melbourne, give us a call.

Our electricians can do a wide variety of electrical work in Burwood. If you live in an older house, we can install a power upgrade to support new electrical devices.

For businesses big and small, we can test and tag your appliances to ensure they are safe to use and compliant with current OHS standards.

Our electricians in Burwood can also assist with setting up and installing AV equipment for home theatres and meeting rooms, high-speed wi-fi networks, and so much more.
About ITA Electrical
We've provided a high-quality electrical service to Burwood since 2005. We've serviced a diverse range of building types including homes, businesses, and industrial premises.
Our certified electricians can handle any kind of electrical work you throw at them. Not only are we committed to being industry leaders, but we've even won awards to prove it.
ITA electricians are dedicated to doing a great job for every service call. So you can rest assured that you're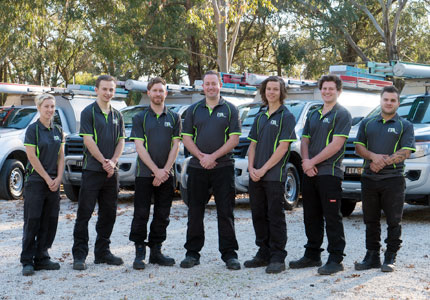 Electrician Accreditations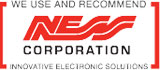 Why choose ITA?
Reliability is central to everything we do as a company.
Our certified electricians will always get the job done right the first time around. Most of our electricians have been with us from the very start. Which further proves that doing a great job is important to them.
ITA electricians will always call 30 minutes before your scheduled appointment to confirm their on-time arrival. Some of our electricians even have specialist training in security systems and lighting installations.