When you need quality work completed by professional electricians in Chadstone, turn to ITA Electrical.
From installing power outlets in your home to testing the electronic wiring in your office, ITA Electrical is the one to call for all your electrical needs.
With a small population of nearly 9,000 residents, the suburb of Chadstone is also home to many landmarks – including Holmesglen TAFE, two private schools, and Chadstone Shopping Centre – all of which require an electrician to assist with any urgent electrical work.
Call
03 9761 8700
when you need an experienced electrician in Chadstone.
FAQs
When you need an electrician in Chadstone, turn to ITA Electrical. Whether the task is small or major, our experienced team can get the job done, safely and promptly.

Our electricians in Chadstone have all-encompassing experience across a range of services and on many different premises such as homes, offices, cafes, shops, and schools. We're not only qualified, but we're competent.

Our electricians service all across Melbourne, but we are based in the eastern suburbs. This enables us to get to wherever you are in Chadstone promptly – however, our arrival time is determined by traffic conditions, availability of staff, and their location.

While we do offer same-day service, we also encourage you to book a day or time in advance that is convenient for you. In all cases, your assigned Chadstone electrician will call you 30 minutes before arrival to confirm the job.

The cost of an electrician in Chadstone will depend on the task at hand. Major work may require a senior electrician on site or an extra worker. Curious about a ballpark figure? Call us on 03 9761 8700, and we can provide a price based on the scale and difficulty of the job.

In addition to servicing Chadstone and all eastern suburbs of Melbourne, we also cater to its metropolitan region. When you need an electrician in Chadstone, make ITA Electrical your first choice.

Chadstone is home to many old properties as well as brand new estates. Whatever type of residential address you have, you could benefit from ITA Electrical's team. Whether you need testing and tagging of household appliances or an upgrade of a power outlet system, we can help.

We also install WiFi, security systems, and much more. Just ask us what we can do for you and your home. 
About ITA Electrical
For over a decade, we've been servicing commercial, industrial, and residential properties in Chadstone with their electrical needs. Whether you've got a large job planned or something that will only take a couple of hours, our experienced team can get it done.
Need proof that we're a trusted industry leader? We've won several awards for our quality work and expert knowledge in the field of electrics.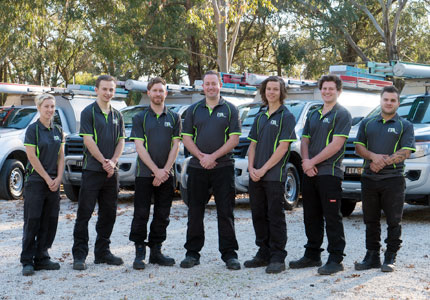 Electrician Accreditations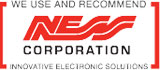 Why choose an ITA Electrician?
In addition to calling ahead to confirm their arrival, our qualified technicians and specialists won't stop until the job is completed to your standard. That's how committed we are to customer satisfaction. We'll also offer up our expert knowledge so you've got a long-term fix, long after we've packed up and left.
When you book with ITA, you receive fully-licenced, A-grade electricians who are trained to Australian standards and laws. Our electricians in Chadstone are also flexible with appointments, so you can choose the time and date that best suits your lifestyle.