Electrician Donvale
​For electrical work in Donvale, our electricians will take the charge. Get in touch with ITA Electrical for superior service.

​ITA electricians are A-Grade so all work is safety certified and reliable.
We pride ourselves on our transparent and friendly communication.
Our team will treat you with respect, professionalism, and courtesy.
​Contact ITA Electrical with any questions about our services and to schedule a job 03 9761 8700.
Request an electrical quote
Why choose and ITA electrician?
When you choose an ITA electrician in Donvale, you'll get a free electrical assessment and a lifetime warranty on all our work.
Free electrical assessment on all jobs

Booked a job with us? Ask your ITA electrician to perform an electrical assessment. They'll check your security, lighting, and wiring, searching for potential faults and signs of long-term damage – all at no extra cost.

Free smoke detector battery

You should feel safe and secure in your home or business. Whatever job we do, we'll also check and replace your smoke detector battery, free of charge.

Lifetime labour warranty

We always aim to fix it the first time. But if anything goes wrong and we need to come back, we won't charge you any extra fees.

Certificate of Electrical Safety

Only an A-Grade electrician can supply a Certificate of Electrical Safety. All work is certified to further guarantee our quality and service.
FAQs
We arrive at the agreed-upon time, and our electrician will contact you when they are 30 minutes away.

When there is a fault or emergency, the ITA Electrical team utilises GPS tracking to locate the nearest electrician to you. We prioritise these calls and aim to have an electrician in Donvale out to you on the same day.

Our electricians in Donvale attend to a range of call-outs and electrical needs. Home automation – intelligent security, lighting and audio – is becoming more and more popular. That's why we've maximised convenience by integrating all of our digital systems.

Industrial and retail businesses, schools and offices rely on ITA Electrical for 3-phase power installation, scheduling maintenance, and emergency and exit lighting.

There are no hidden costs in our quotes. We offer a fixed price, which includes all machine parts as well as manual labour.

Our team will ask a range of questions when you book the job to make sure we give you an accurate and detailed quote. This way, you can budget for the work and determine what is right for you. Emergency call outs may involve higher rates, especially if the services are required after hours or on the weekend.

If it's been more than five years since your last electrical safety test, it's time to schedule one. When you've booked one of our Donvale electricians to fix an existing problem, they can also perform a free safety check while they're at the premises.
About ITA Electrical
Our electricians are experienced in all facets of electrical wiring and cabling, energy management, troubleshooting, and safety. 
We are established industry leaders who have been providing quality service and integrated home and business solutions since 2005. We work with you to develop long-term solutions that are customised and add genuine value.
Our electricians in Donvale offer complementary services that they can deliver while they are on-site. Ask our friendly technician about these when you book your consultation or call out.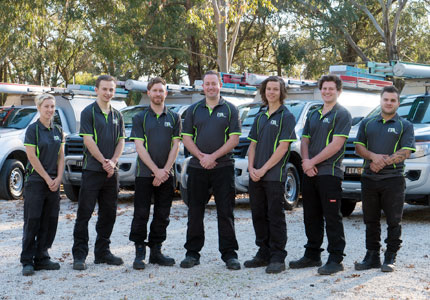 Electrician Accreditations