Do you need some work done by an electrician in Kew? Our friendly Kew electricians can help you out with electrical jobs at work or home.
Kew is a quiet and respectable neighbourhood with a charming local shopping centre and many private schools.
Do you need an electrician to fix an electrical problem in your home, office or shop front? We'll send out an electrician in Kew to help you.
Call
03 9761 8700
for help from an experienced electrician in Kew.
FAQs
Kew is an older suburb of Melbourne, with many different types of electrical work required. We often do jobs for a variety of customers at their place of residence, office, shop or schools.

For an electrician in Kew who can handle any sized job, you can rely on ITA Electrical.

As our services are based in the eastern suburbs of Melbourne, we're usually a short drive away from Kew. We do travel Melbourne-wide, however, so exact arrival times may be affected by appointment locations on the day.

We aim to fit you in on the same day of your call, or the day after. Another option is to book a time in advance that suits you best. 30 minutes before arriving, your electrician in Kew will give you a courtesy confirmation call.

Electrical jobs for Kew can come in at a variety of price points, depending on the kind of work required. Large or more complicated jobs might need two or more electricians or electricians with greater experience levels. Small or quick jobs, on the other hand, may need one electrician only.

The size and complexity of the work necessary will be the biggest factor in pricing. To get a quote, call us on 03 9761 8700.

From our headquarters in the Eastern suburbs, we do electrical work in Kew as well as the rest of the Eastern suburbs of Melbourne and the greater metro area.

For an electrician in Kew or another suburb of Melbourne, call ITA Electrical.

Electrical work in Kew based in the home can vary. We can test and tag appliances to make sure they are not faulty or unsafe.

We can put in devices for a smart home system, upgrading the electrics in older homes to cope with modern power demands.

We also provide installation services for high-speed wi-fi networks, AV equipment and a range of other options.
About ITA Electrical
Since 2005, we have been servicing the community of Kew with top-notch electrical work. We can help with electrics in homes, offices, shops, schools and industrial buildings.
Our expert Kew electricians can fix any electrical problem you may have. We've even won awards for our electrical work.
We take pride in a job well done, so you can relax in the knowledge that we provide the best quality electrical work in Melbourne.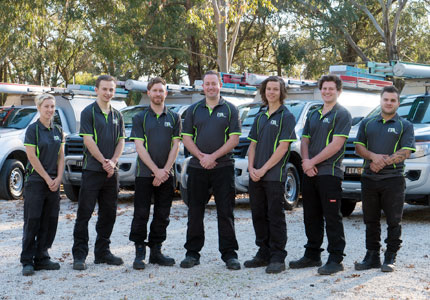 Electrician Accreditations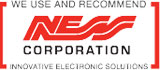 Why choose an ITA Electrician?
You'll notice the difference when using an ITA electrician.
Our A-grade electricians do things the right way the first time. The high levels of expertise of our qualified electricians make our work reliable. We also have a breadth of experience with staff on call to help you with specialities such as security systems and lighting.
We have trained up a lot of our electricians from early on in their careers. That's why the company is important to them, and so is the service they provide to you. Our electricians go out of their way to accommodate your schedule, and they are always on time. They will even give you a courtesy phone call 30 minutes before they arrive.