Looking for electricians in Notting Hill?
Notting Hill is a quiet leafy suburb wedged between Glen Waverley, Clayton, and Mulgrave. With a mix of factories, town houses, and student accommodation, there's always a diverse range of electrical work being done.
Do you need an electrical service for a residential, commercial, or industrial property? No electrical job is too big or too small for ITA electricians in Notting Hill.
FAQs
Notting Hill has its fair share of old and new housing. As a result, there's a variety of electrical work being carried out in homes from power upgrades to new line installations for phone and internet usage.

Electrical services are also performed on factories and offices in Notting Hill. Factory equipment and machinery are tested and tagged for safety while intelligent and energy efficient lighting is installed in modern office setups.

Our electricians in Notting Hill always aim to arrive promptly. Arrival time can vary depending on the availability of electricians on the day.

In most cases, we can book ITA electricians in Notting Hill to arrive on the same day you call. If an electrician can't arrive on the day, we will endeavour to book an appointment within 24 hours of the day you called.

An electrical service can also be booked for a time and date in advance to help us work around your schedule. On the day of your booking, one of our electricians in Notting Hill will call to confirm 30 minutes before their arrival.

The service cost for ITA electricians in Notting Hill can vary. The size and complexity of your job are just two factors that can influence the cost of your electrical service.

Call us on 03 9761 8700, and we can give you a quote for your electrical service in Notting Hill.

Our office is based in the eastern suburbs, so Notting Hill is never too far away. Our electricians answer service calls across the Melbourne metro area. It doesn't matter if you live in the north, south, east or western suburbs of Melbourne, we can help.

Our qualified electricians offer a diverse range of electrical services for Melbourne homes. From little jobs like installing new power points to large-scale power upgrades and smart home installations; our electricians are always up to the task.
About ITA Electrical
For over a decade now, ITA Electrical has provided reliable electrical work for the residents of Notting Hill.
It doesn't matter if you own a residential, commercial, or industrial property, our electricians have the knowledge and resources to get the job done.
ITA electricians always perform their work to a high standard that has seen us win numerous awards in the past. These accolades are a testament to our commitment to great customer service.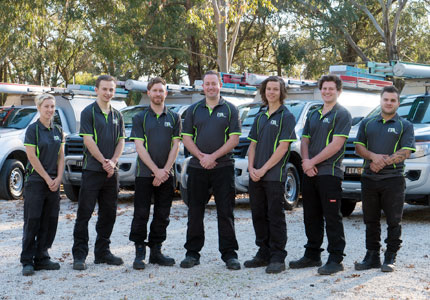 Electrician Accreditations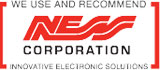 Why choose an ITA Electrician?
Our qualified electricians have worked on a number of projects for different types of properties. With varied experience like this – ITA electricians are prepared for anything an electrical job throws at them.
Some of our electricians have been with us from the very beginning. These team members are dedicated to providing an exceptional service for their company and its customers.
Our electricians can answer same day service calls. Before an ITA electrician arrives for a job, they will always call you 30 minutes prior to their arrival for confirmation and your peace of mind.