Businesses and community hubs rely on our electricians in Nunawading for quality electrical work
The tree-lined streets of Nunawading are home to a wide variety of buildings that require electrical work. It's not uncommon for our electricians in Nunawading to carry out jobs like a power upgrade for an old home or a testing and tagging service for a factory.
So, no matter what type of electrical service you require, make ITA electrical your first call.
FAQs
Nunawading has a mix of industrial, commercial, and residential buildings. That's why there's always a variety of electrical work being carried out. ITA often services old homes that need power upgrades or new line installations for phone and internet setups.

Our electricians in Nunawading are often called out to factories, too. Testing and tagging services are carried out on factory equipment to ensure workplaces are OHS compliant. Plus, ITA's electricians are no strangers to installing intelligent and energy-efficient lighting for office buildings.

Our electricians in Nunawading always endeavour to arrive promptly. Their arrival times usually depend on their availability on the day. We are usually able to book an electrician for you on the same day you call. However, if one of our electricians in Nunawading can't arrive within the same day, we will do our best to book an appointment within 24 hours of your call.

Our electricians can also be booked in advance to arrange a time and date that suits you. On the day of your service, one of our electricians will call you 30 minutes prior to their arrival.

The cost of your electrical service can vary depending on a few things. The size and complexity of the job are two of the most common factors that can influence the service cost.

If you'd like to get an accurate cost estimate for our electrical services, please don't hesitate to call us on 03 9761 8700 for a quote.

We're based in the eastern suburbs, so areas like Nunawading are never too far away for us. Our electricians answer service calls across the Melbourne metro area. So, it doesn't matter which Melbourne suburb you live in; our electricians will respond to your service call.

Our qualified A-grade electricians can perform a wide range of home electrical services. Little jobs like installing new power points and antenna connections are no challenge for our electricians in Nunawading.

ITA's electricians are also qualified to carry out large-scale power upgrades, smart home installations, and home security updates.
About ITA Electrical
We've been providing high-quality electrical work to suburbs like Nunawading since 2005. Along the way, our electricians have completed services on a wide range of buildings including homes, offices, and factories.
ITA's expert electricians have become industry leaders with awards to prove it. Most of our staff have been with us from the very beginning. It just goes to show how dedicated they are to ITA and the electrical services they provide.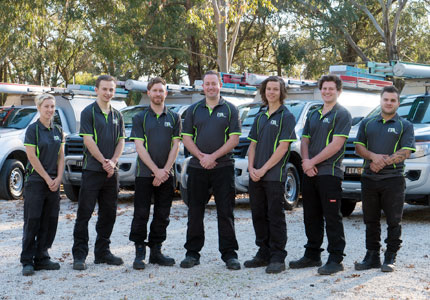 Electrician Accreditations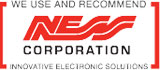 Why choose an ITA electrician?
Our electricians in Nunawading are committed to providing an electrical service that exceeds your expectations. They are always punctual and will call ahead of time to confirm their arrival. All ITA electricians are fully licensed with training in security systems and lighting.
Our team has worked on a number of projects for several industries and building types. With varied experience, ITA electricians arrive prepared for any challenges a job may throw at them.