Our electricians in Wheelers Hill provide a great range of electrical services for local homes and businesses
The leafy suburb of Wheelers Hill is home to an eclectic mix of residences, community hubs, and businesses. Our A-grade electricians regularly provide power upgrades in Wheelers Hill to bring local homes into the 21st century.
ITA has supported many local businesses in the area by carrying out new lighting and security installations. We've also provided testing and tagging services to help make local offices compliant with electrical safety standards.
FAQs
Our electricians in Wheelers Hill perform a wide variety of electrical jobs. It's not uncommon for our team to carry out power point installations, WiFi router setups, and power upgrades for homes.

Stores, cafes, and offices also benefit from ITA's electrical services. Our electricians are able to perform testing and tagging services for offices and can assist with the electrical work that usually accompanies fitting out new stores.

We are based in the eastern suburbs, so our electricians never have to travel too far to service Wheelers Hill. Arrival times vary depending on traffic conditions and availability of staff on the day.

In most cases we are able to offer same-day service, but we do recommend booking a service in advance. On the day of your service, your ITA electrician will call you 30 minutes prior to arrival to confirm the job.

The cost of hiring an electrician in Wheelers Hill depends on the size and complexity of the electrical work that needs to be carried out. Need a cost estimate? Call us on 03 9761 8700 and we'll provide you with an initial quote based on our estimates of the scale and difficulty of the job.

Our electricians service the entire Melbourne metropolitan area. If you're concerned we can't make it to your location, please don't hesitate to contact us.

Our electricians in Wheelers Hill offer a range of services to suit all types of homes in the area. If you live in an older house, our electricians can provide a much-needed power upgrade to accommodate modern power requirements.

Our electricians can also install new power points, antenna connections, and assist with assembling home entertainment areas.
About ITA Electrical
For over a decade, ITA electricians have serviced a wide range of commercial, industrial, and residential properties in Wheelers Hill. Whether it's a small or large-scale electrical job, our experienced electricians will get it done right the first time.
You can rest assured that our Wheelers Hill electricians won't let you down. Their ongoing commitment to great customer service is just one of the many reasons why we continue to win awards.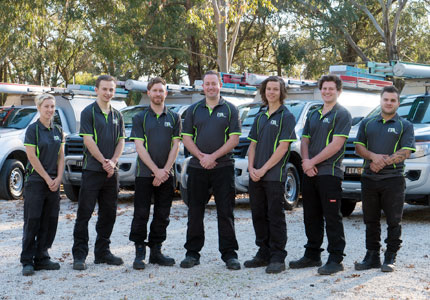 Electrician Accreditations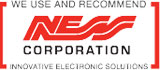 Why choose an ITA electrician?
When you book a service with us, you can expect a fully licensed A-grade electrician to arrive at your door. All ITA electricians are familiar with Australian compliance standards and laws. So, it's safe to say your home or business's electrical system will be in good hands.
From the moment you call us, you'll receive superior customer service. When you book an electrical service with ITA, you can look forward to an electrician who arrives on time.