If you're looking for an electrician in Windsor, our team is ready to take your call and assist with any electrical work.
Windsor is one of those great inner-city suburbs that has it all. Good bars, cafes and clothing stores are never far away.
With an eclectic mix of commercial and residential buildings, there's always plenty of electrical work being done by an electrician in Windsor.
FAQs
Windsor is a busy suburb with a wide range of electrical work being done for homes, bars, restaurants, shops, and offices.

Does your home need a power upgrade? Our electricians in Windsor can update your home's switchboard, install extra circuits and power points ensuring your home can cope with increasing power needs.

Concerned about the safety of your office? Our electricians can help protect your computers and office equipment with specialist installations and regular testing and tagging.

So no matter what type of property you own in Windsor, our highly-qualified and experienced electricians are ready for your call.

Our electricians are never too far away from Windsor. Your booking time will vary depending on the availability of our electricians on the day.

In most cases, we can schedule an electrician to visit you on the same day you call us or the following day. An appointment can also be scheduled in advance for a time and day that suits you best.

On the day of your appointment, our electrician will call you 30 minutes before the scheduled job time to confirm their arrival.

The cost of electrical work in Windsor can vary depending on the work being carried out. In some cases, a job may be too complex and require an additional electrician.

The size, complexity, and duration of the job can influence the cost of your electrical service. So if you need an electrician in Windsor, call us on 03 9761 8700 to discuss your needs, and we'll give you a quote.

We're not just limited to Windsor, we provide electrical services to surrounding inner-city suburbs. Our service extends to the wider Melbourne metro area too.

If you live in an old terrace house or cottage, it may be time for an electrical upgrade. Our certified electrician in Windsor can upgrade your home's power infrastructure to support modern power needs and bring it into the 21st century.

If you have a passion for home theatre, we can assist in installing state-of-the-art audio and visual solutions. We'll get your new home entertainment system up and running in no time.

Our electricians can install new infrastructure that will help boost your home's Wi-Fis speed and signal range. After a new line installation, your house will be ready to integrate with smart home devices.
About ITA Electrical
We've been providing high-quality electrical work to the residents of Windsor since 2005. Our electricians have carried out work on a diverse range of homes and businesses.
Our fully-licensed A-grade electricians can handle any kind of electrical work you need assistance with. The high quality of our service offering makes us industry leaders, and we've won the awards to prove it.
We're dedicated to doing a great job for your home or business that exceeds your expectations.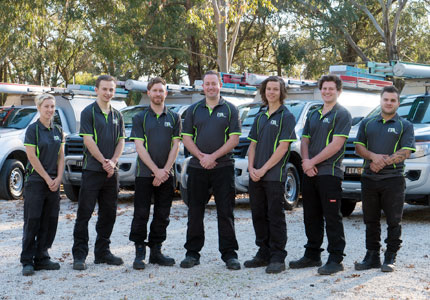 Electrician Accreditations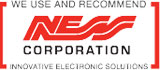 Why choose an ITA Electrician?
We offer an electrical service you can rely on.
Our electrician in Windsor can get the job done properly the first time around. They'll provide unrivalled and reliable workmanship to enhance your home or business.
Most of our talented electricians have been with us since the very beginning. They love their profession and that's why doing a great job is so important to them. Our electricians are happy to arrange an appointment that works around your busy schedule. Our staff show up on time for the job, and they'll even call you 30 minutes beforehand to confirm their arrival.