Electrical services for all your needs
If you need an electrician in Croydon, ITA Electrical has all the services you could need.
We've serving Croydon and the surrounding suburbs since 2005. Whether you need residential, commercial or industrial electrical work, you can trust our expert team.
FAQs
As well as Croydon and greater Eastern suburbs, our electricians are available throughout the Melbourne metro area.

No matter where you are in Melbourne or whether you need residential, commercial or industrial work done, we can help.

We can provide same day electrical work in the case of emergencies. The time it takes for the electrician to arrive will depend on where our electricians are when you call.

For non-emergencies, we will do our best to schedule your appointment at your earliest convenience. We can usually make an appointment for the next day.

Croydon is a mostly residential area, and residential calls are our most common all across Melbourne. There is also a considerable commercial and industrial presence, and these types of jobs are also common.

The cost of your job will depend on the type of electrical work you need to have done. If your job is relatively simple, it will likely only require one electrician.

For more complex, large, or specialised jobs, you may need more than one electrician or more senior electricians.

If your power needs exceed what was foreseen when your home was constructed, your breakers may be tripping when you use too many appliances at once.

We can help you with switchboard and three-phase power upgrades to ensure your home can meet your power needs.

Yes. If you need more power points that are located where you need them, we can help. We can upgrade existing power points to have more outlets as well as install entirely new ones.
About ITA Electricians
Founded in 2005, ITA Electricians have earned their reputation for reliable energy management and general electrical workmanship.
Our multi-award winning electricians in Melbourne can complete a wide range of electrical services. It means our customers can relax in the knowledge they're dealing with an industry leader.
And most of our professional electricians have been with us since the start. So they're genuinely dedicated to doing a great job.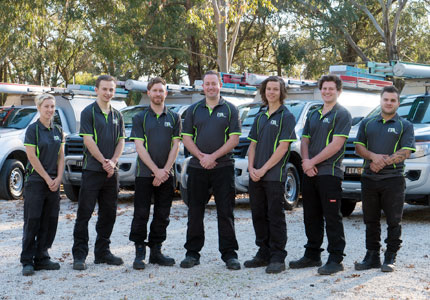 Electrician Accreditations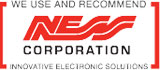 Why choose an ITA Electrician?
Reliability. It's central to everything we do.
Our electricians always do the job properly first time. That's thanks to our highly-qualified professionals' unrivalled, reliable workmanship. They're all fully-licensed A-grade electricians and we also have staff with speciality training in security systems and lighting.
Most of our electricians in Melbourne have been with ITA since the very start. That's why doing a great job is so important to them. It's why they're happy to arrange an appointment that suits your schedule. And it's why they'll show up for it on time. They'll call you 30 mins beforehand to confirm their on-time arrival too.