Electrician Huntingdale
​​​The ITA Electrical team's experience spans commercial, domestic and industrial electrical work. Our dedication to customer service and quality means we are the electricians in Huntingdale you can rely on.
All of our services performed by an A-Grade Electrician and come with written safety and quality guarantees.
No hidden costs. We'll give you a set price that includes a breakdown of materials and labour cost.
Our team have earned a reputation for being reliable, efficient and friendly.
Contact the team today for a quote, specialist advice or to book an electrician in Huntingdale.
Request an electrical quote
Why choose an ITA electrician?
Enjoy a full suite of extras when you book an ITA electrician in Huntingdale.
Free electrical assessment on all jobs

We don't charge for assessments on any electrical job. We are confident that you will be pleased with our our safe, reliable and quality work.

Free smoke detector check

We'll test your smoke detector, and replace your batteries for free if it's time to change them.

Lifetime labour warranty

In the unlikely event there is an issue with the work later, we'll return to amend it for free.

Certificate of Electrical Safety

All work received a Certificate of Electrical Safety - a requirement by any A-Grade Electrician that offers you further security of quality and safety.
FAQs
Once we receive your request, we schedule the closest electrician to attend at the next available time. For jobs that aren't urgent, we do suggest booking a future date that suits you, so we can prioritise customers experiencing power outages, malfunctions and overloads.

The ITA team have sent electricians Huntingdale to service residential homes for audio visual set up, lighting upgrades and data cabling. Industrial businesses, shops on the commercial precinct and schools have had our electricians in Huntingdale work on mains upgrades, additional power circuits and new switchboards.

When you contact our team, we will ascertain the job complexity and urgency as well as understand your needs and requirements to provide you with an accurate price. We do offer fixed price quotes that include all parts and labour. There are never hidden costs or surprises at the end.

Our scope of work ranges from boosting your home entertainment; think smart TVs and sound systems with data connectivity to apps, to intelligent lighting that illuminates your home while saving you power.

On the commercial and industrial side, we help keep businesses safe and reduce their downtime with scheduled maintenance plans, attend to equipment breakdowns and install three-phase power upgrades.
About ITA Electrical
​The ITA Electrical team are all qualified A-Grade electricians with vast experience in energy management, home automation and general electrical services. Whether it's some additional power points at home to the complex task for a business of relocating machinery, nothing is too much trouble for our staff.
​Our values of quality, reliability and safety are not just something we do; it's integral to who we are. Our electricians in Huntingdale are dedicated to providing long term solutions for your home or business, as well as addressing the issue at hand. We have long-standing relationships with many clients who return to us as their needs change and technology advances.
​We go the extra mile by offering complementary services while we are on site. All work is carried out according to Australian safety and quality standards.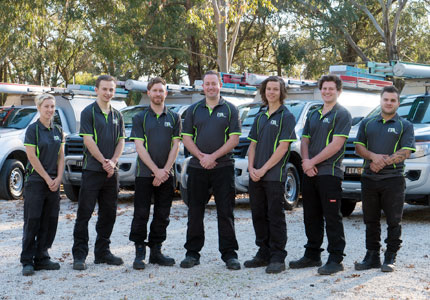 Electrician Accreditations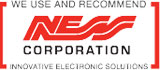 Contact ITA Electrical to arrange the next available A-Grade electrician in Huntingdale 03 9761 8700