Electrician Mulgrave
Do you have a home or business in Mulgrave? From minor maintenance to machinery upgrades, ITA Electrical can service all of your electrical needs.
ITA electricians place an emphasis open communication and reliability.
Safety and quality underpins our service guarantee, no matter what the job is.
All of our staff will treat you with professionalism, respect and courtesy.
To ask a question or to schedule an appointment with an expert electrician, get in touch with the ITA team by calling on 03 9761 8700.
Request an electrical quote
Why choose ITA
Most of our experienced Mulgrave electricians have been with us for over a decade. They know how to produce great results with efficiency.
Free electrical assessment on all jobs

We don't charge for assessments on any electrical job. We are confident that you will be pleased with our our safe, reliable and quality work.

Free smoke detector battery

Enjoy a smoke detector battery, free of charge. Sit back and relax knowing that you are protecting the things that are important to you.

Lifetime labour warranty

We guarantee all of our work for life. This means that if there is an issue in the future, we will repair it for you, free of charge.

Certificate of Electrical Safety

All of our work is backed by a Certificate of Electrical Safety. This is a mandatory certificate for all electrical work completed by one of our certified electricians.
Trust ITA Electrical when you need electricians in Mulgrave. Call us on
03 9761 8700
FAQs
Our electricians are all A-grade qualified professionals with a range of commercial and residential experience. Our electricians in Mulgrave can handle residential power upgrades and testing and tagging, through to industrial plant and machinery relocations.

When you contact ITA Electrical, our service team will establish the urgency and requirements of the job and book the next available electrician. We endeavour to get someone to you as soon as possible when needed. We use GPS tracking to locate the nearest team member and get them on their way to you.

The price will depend on the nature and complexity of the work. Our service team will provide you with an accurate estimate when you book the job. ITA Electrical work to offer competitive rates as part of our service.

As well as Mulgrave and the south-eastern suburbs, our team of A-grade electricians are available to work across the Melbourne metro area.

Our residential electricians in Mulgrave provide a full range of services including installing extra circuits and power points, power upgrades, internal and external lighting, and installing of telephone and internet lines. Call our team to discuss your requirements.
About ITA Electrical
ITA Electrical have been providing electrical services and repairs since 2005. Many of our electricians begin with us as an apprentice and continue with us to become dedicated and valued team members. ITA Electrical has acquired an outstanding industry reputation for energy efficient solutions, safety and home automation, in conjunction with general electrical services.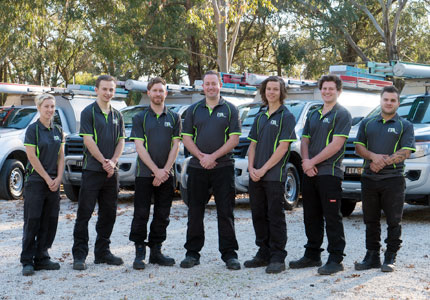 Electrician Accreditations