Open spaces, large estates, local cafes and shops add to the rural appeal of Pakenham.
This laid-back suburb in Melbourne's south-east is characterised by its sprawling estates, lakes, and reserves. Pakenham offers the perfect blend of rural and suburban bliss for its residents.
If you need an electrician in Pakenham, our team is on call and ready to help you with any kind of electrical work you need.
FAQs
Pakenham is a rural suburb with a variety of electrical work being done. It's common for us to do electrical work in homes, shops and restaurants, and industrial premises in Pakenham.

If you need an electrician in Pakenham, we can help you with any type of electrical work.

Our headquarters are in Melbourne's east, so we're never far away from Pakenham. We travel all over Melbourne, so our arrival time will depend on our availability on the day.

We can usually schedule your job on the same day that you call us or the next day. You can also schedule your job in advance for a time and day that suits you. We'll always call you 30 minutes beforehand to confirm our on-time arrival.

Electrical work in Pakenham can vary, so the cost of your job will depend on the details. If it's a large or complex job, it may require more than one electrician to attend, or more senior electricians. Small or simple jobs may only need one electrician.

The scale and complexity of your job will have the biggest impact on the final price. Call us on 03 9761 8700 for a quote.

We're based in the Eastern suburbs, so as well as doing electrical work in Pakenham, we service the surrounding suburbs and the rest of the Melbourne metro area on a regular basis.

If you need an electrician in Pakenham or anywhere else in Melbourne, we can help.

We can help you with a range of home electrical work in Pakenham, including testing and tagging your appliances to ensure they are safe and functioning properly.

For older homes, we can upgrade their power infrastructure to support people's modern power needs. We can provide switchboard and three-phase power upgrades.

We can also help you with installation and set up of high-speed Wi-Fi networks, AV equipment and more.
About ITA Electrical
We have provided high-quality electrical work in Pakenham since 2005. We service homes, businesses, and industrial premises.
Our team can handle any kind of electrical work you need help with. Not only are we industry leaders, but we've won awards to prove it.
We are dedicated to doing a great job, so you can rest assured that you're in safe hands.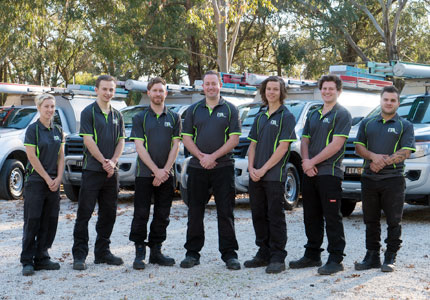 Electrician Accreditations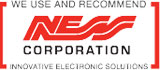 Why choose an ITA Electrician?
Reliability. It's central to everything we do.
Our electricians always do the job properly first time. That's thanks to our highly-qualified professionals' unrivalled, reliable workmanship. They're all fully-licensed A-grade electricians and we also have staff with speciality training in security systems and lighting.
Most of our electricians in Melbourne have been with ITA since the very start. That's why doing a great job is so important to them. It's why they're happy to arrange an appointment that suits your schedule. And it's why they'll show up for it on time. They'll call you 30 mins beforehand to confirm their on-time arrival too.