Emergency electricians in Melbourne
You can't avoid emergency situations. Losing power can be incredibly inconvenient, with the potential to wreak havoc on your business or home life.
Our ITA electricians specifically prioritise emergency call outs in Melbourne, utilising GPS tracking which locates your nearest service vehicle. Our large fleet of equipped service vehicles allow most issues to be fixed on the spot.
Reliability

Our electricians in Melbourne will arrive on time and carry out your emergency services, getting you back to power sooner.

Quality

Our emergency electricians in Melbourne are experienced in all services, using the right parts to complete the job.

Safety

Our emergency electricians complete services to the highest standard of safety. You'll receive appropriate certification which adheres to guidelines.
For immediate assistance with any electrical emergency services in Melbourne, call (03) 9998 3651.
Planning
When an emergency call in Melbourne comes in to our service operators, the closest emergency electrician is located using our GPS tracking installed in our equipped service vehicles. The closest emergency electrician will respond to the call and will begin travelling to the site. Our electricians always arrive promptly, with the timeframe determined by pack up from their current job and travel to your property.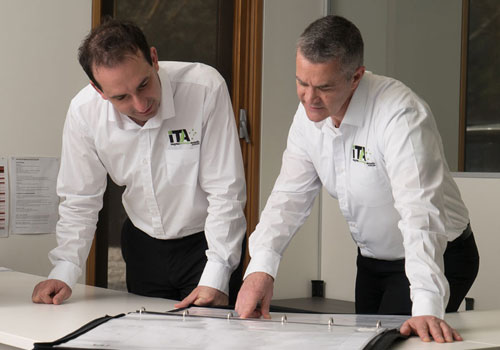 Job
Once our electrician arrives onsite, they will confirm the issue and begin the fault finding process. When the fault has been identified, the client is notified of the issue and advised of the recommended recourse. Most often the fault is rectified on the spot, with additional parts sourced if required and then completed soon after by our emergency electricians in Melbourne.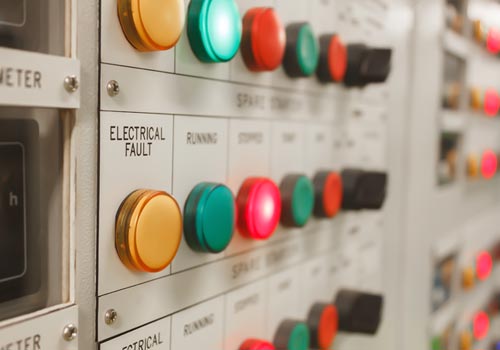 Completion
When the fault has been rectified and power has been restored, our emergency electrician will debrief on the issue and how it was rectified. Our ITA electrician will then provide the client a report on the works completed and an electrical safety certificate.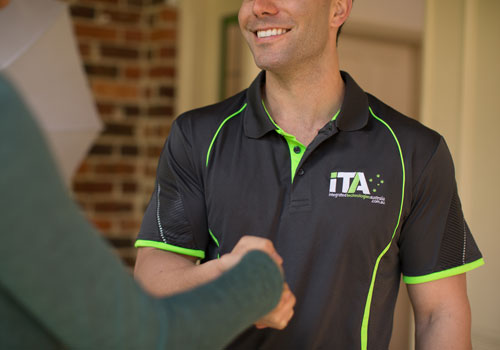 Emergency electrician case study
What did the client need?
A client called our ITA service operators advising she had no power in her home. Using our GPS tracking service, the closest electrician was alerted to the emergency call out in Melbourne and was able to arrive onsite within 30 minutes of receiving the call. The emergency electrician then began the fault finding procedure.
How did ITA Electrical resolve the issue?
The fault finding procedure revealed that the mains power box had burnt out. Our electrician sourced the correct replacement parts and set about the fit out of the new mains power box. When the work was complete, our emergency electrician arranged the power authority to attend the site and reconnect the power in adherance with electrical safety guidelines. Our pleased client had her power restored on the same day, now with a new and safe point of attachment to her home.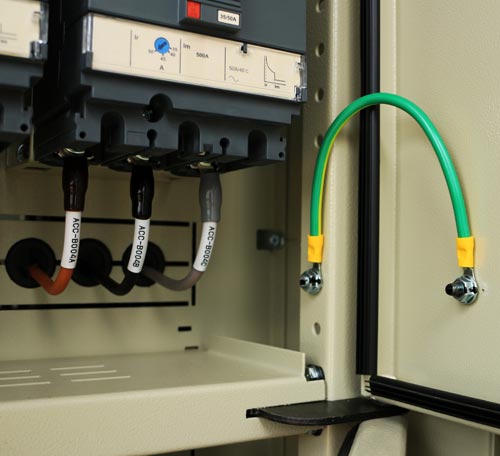 About ITA Electricians
ITA Electrical has been keeping the lights on in Melbourne for more than a decade. Through committed service and unparalleled experience, ITA have provided emergency services to domestic, commercial and industrial clients. When it comes to power, only rely on the best professionals in the industry. Rely on ITA electricians in Melbourne for any electrical work.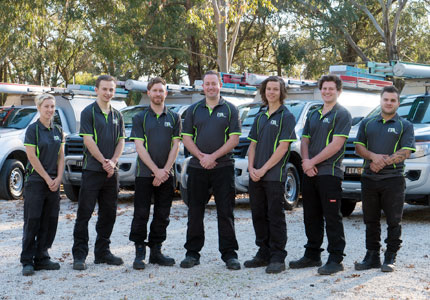 Electrician Accreditations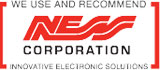 Get your power back quicker by calling qualified electricians in Melbourne on (03) 9998 3651.
FAQs
Our emergency electricians arrive as quickly as they can, typically in the same day. At ITA, we use GPS tracking to locate and send an electrical nearest to you. The time it takes for your emergency electrician to arrive will depend on the location of their previous job, availability, and travel to your site.

Yes. Our ITA emergency electricians will arrive onsite in their service vehicles. These vehicles are fitted out with equipment that can be used to rectify most emergency call out issues. If they do not have the parts required, they will be arranged and arrive on site promptly to complete the job.

Yes. After your emergency electrician has completed the works, you will be taken through the issue and solution once again. You will then be supplied with a safety certificate.