Installations for intelligent lighting systems
Our A-grade electricians in Melbourne are experts in custom intelligent lighting setups. They have a wealth of experience in designing, installing, and commissioning intelligent lighting solutions.
Intelligent lighting systems can provide a more convenient and energy-efficient solution to your lighting needs. Talk to an ITA electrician today to discuss what setup is right for your home, office, or warehouse.
Reliability

Our electricians will always call 30 minutes prior to their booking time to confirm their arrival.

Quality

All electrical services are logged to ensure a maintenance schedule can be created if you desire.

 

Safety

Our electricians will install your new intelligent lighting system in line with OH&S requirements.
For smart light installation service in Melbourne, call ITA electrical on
03 9761 8700
.
Our process
Preparation
Our intelligent lighting installation service starts with a draft scope of works (DSOW). A DSOW is developed after discussing how the lighting will be used, what type of lighting is desired, and how many are required.
Once the DSOW is complete, the design process can begin. During the design process, technical drawings, schematic and wiring diagrams are drafted along with cable summaries and pricing. Every customer gets a chance to review and approve these designs before any work commences.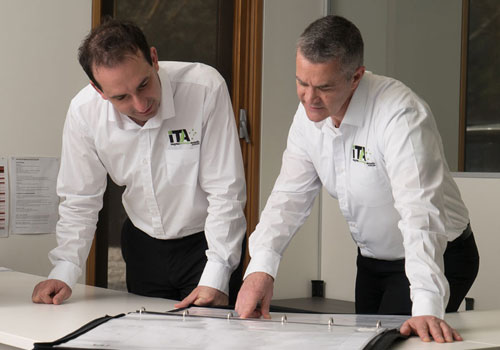 Installation
After referring to all design documents, our electricians commence installing all of the hardware cables for your new smart lighting system. Once everything is installed and connected, our electricians commission the system and test it. Testing of the system's functionality is carried out before being checked off.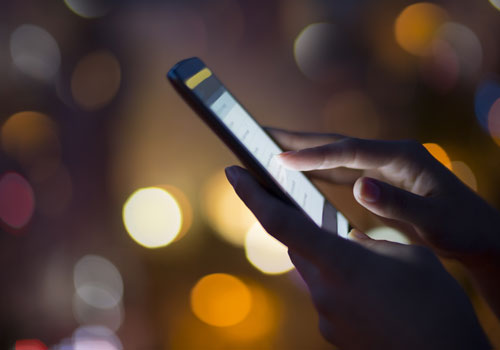 Completion
As part of the official handover, the project manager and customer refers to the DSOW to confirm all planned functionality has been achieved. Customers are then instructed on how to operate the lighting system.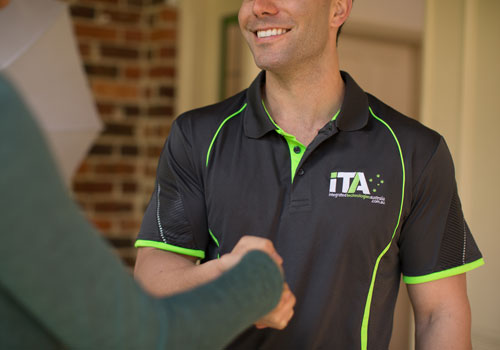 Intelligent lighting case study
What the customer needed
A customer was looking for an intelligent lighting solution that was capable of providing automated lighting as well as a colourful and warm atmosphere. After doing a bit of research, the customer contacted ITA Electrical for help.
How ITA helped
Our electricians sat down with the customer to discover what functionality and features they wanted in their home. After going through our process, we were able to design and install an intelligent lighting system that satisfied all of their requests.
We provided an automated lighting system that responded to time schedules, daylight, and if someone was in the room. After a set time at night, we programmed some of the lighting zones to slowly come on at only 20 per cent brightness. This smart light installation provided a warm soft atmosphere throughout the room and home.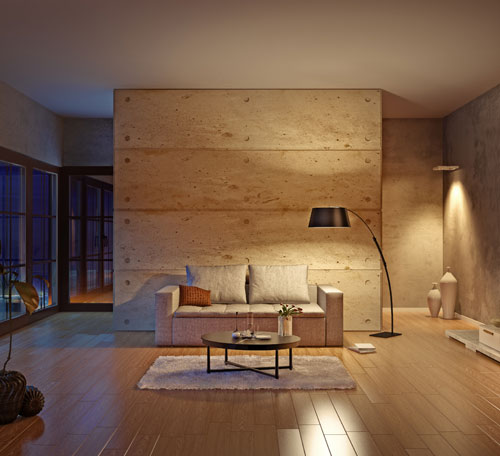 About ITA Electrical
Since 2005, the experts at ITA electrical have provided professional electrical services including smart lighting installations. Our team has provided intelligent lighting installations to a range of residential, commercial, and industrial customers.
We pride ourselves on providing an efficient service that delivers swift and safe results. In addition to smart lighting setups, security systems can also be installed to provide a seamless home automation setup.
Our team mostly consists of long-serving staff members that have been with us from the very beginning. Some have even started their careers with ITA by working their way up from apprenticeship positions.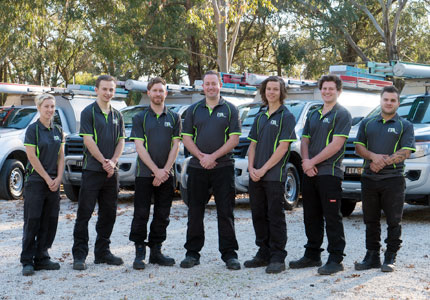 Electrician Accreditations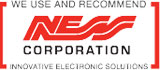 FAQs
The cost of an intelligent lighting solution will depend on the features and functionality that is required. Pricing is based on the hardware used and the time to install and program the system. All of these will be determined during our Design phase.

Intelligent lighting is wired differently compared to traditional lighting. The 'start method' is used for intelligent lighting systems. This means all lights, switches and sensors are wired to a central location where the hardware is installed.

Yes, we can. There are various technologies and methods that can be used to retro fit a home with intelligent lighting.