Test and tag Melbourne services
Our A-grade electricians provide a professional test and tag service that includes a full electrical assessment of all your appliances.
If any electrical faults are identified, they can be rectified immediately. All ITA repairs come with a 2-year workmanship warranty and certificate of electrical safety.
Reliability

Our Melbourne electricians will arrive on time and carry out their service with minimal interruptions.

Quality

All services are logged for accuracy to ensure a maintenance schedule can be created.

Safety

After providing a testing and tagging service, your appliances will be safety compliant.
For premium test and tag services in Melbourne, call
03 9761 8700
.
Our process
Planning
During the planning process, our electricians focus on getting the right details from you. Factors such as when, where, and the number of appliances being serviced will influence the scope of the job.
ITA Melbourne electricians understand how important it is to confirm the exact requirements of your test and tag Melbourne service. During the planning phase, the service frequency is confirmed which may range from quarterly, six monthly, or yearly.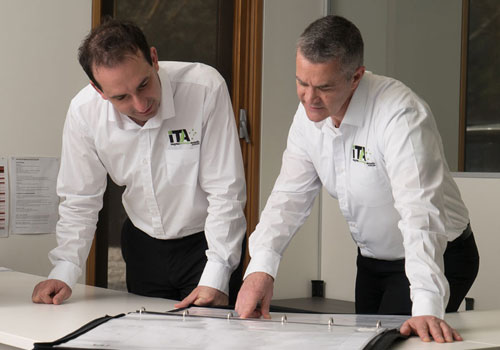 Job
After confirming your booking for a test and tag Melbourne service, our electricians will arrive on time, as planned. Correct colour tags will be utilised for your industry.
The tagging service will be carried out efficiently and accurately to ensure minimal downtime is achieved.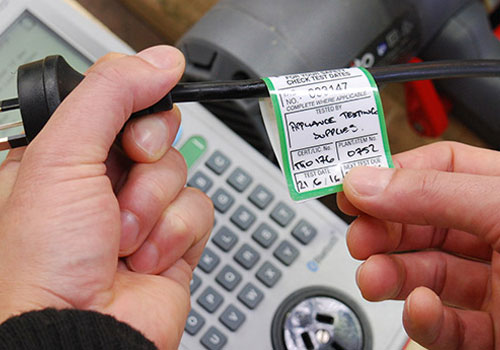 Completion
After a testing and tagging service from ITA, your equipment will be certified by an A-grade electrician. With minimal interruptions, your workplace's productivity won't be affected too much by a small window of appliance downtime.
We keep a log book with accurate service records. This ensures we know when your appliances need tagging and when you should book in your next test and tag Melbourne service.
To book an ITA electrician for a test and tag Melbourne service, call 03 9761 8700.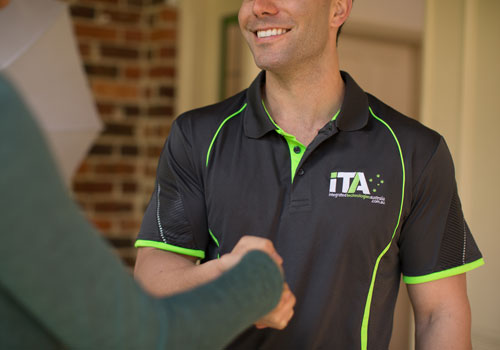 Test and tag case study
What did the client need?
Vic Sawing and Drilling is a company who cannot afford to have their vehicles off the road or off-site for too long as it affects their business. They had 6 vehicles at their workshop in Hallam that needed testing and tagging.
How did ITA help?
ITA visited the site where the vehicles are. All vehicles were tested and tagged within the hour and they were back on the job with minimal fuss. ITA's test and tag Melbourne service provided minimal downtime to Vic Sawing and Drilling and their own clients. Quarterly services are now carried out by ITA that meets test and tag regulations.
ITA was able to carry out a service that met the client's needs:
All work carried out within a strict one-hour timeline
Minimal vehicle downtime achieved
A regular maintenance schedule was booked for future testing and tagging
Test and tagging is carried out no matter which site the vehicles are at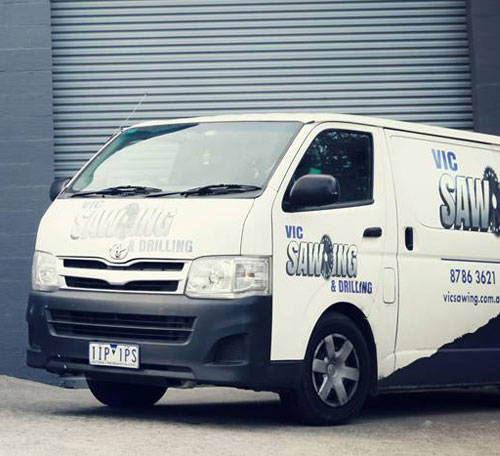 About ITA Electricians
Since 2005, ITA electrical has provided a professional testing and tagging service. Residential, commercial, and industrial clients across Melbourne have enjoyed the swift and safe results of this service.
We pride ourselves on providing an efficient service that achieves minimal downtime for all our clients. It's not uncommon for us to establish a regular maintenance schedule after carrying out an initial test and tagging service for any new client.
Our award-winning electricians also provide a full range of electrical service including power upgrades and power point installations.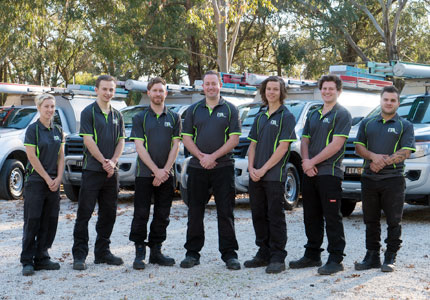 Electrician Accreditations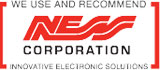 FAQs
Yes, our A-grade electricians are licensed and fully qualified to provide a test and tag Melbourne service.

Yes. Our electricians can carry out repairs on a range of electrical appliances. Please contact us before booking your service to confirm we can repair your appliances.

We offer both of these services. We can test and tag your appliances at our own headquarters or at your workplace.

Yes, we plan and coordinate all works for testing and tagging. Scheduled maintenance can be arranged to ensure your electrical appliances are always safety compliant.