Wi-fi installation services for your home and workplace
Getting access to a fast and reliable wi-fi signal is essential for any home or workplace. It takes more than just plugging in a standard router to set up your wi-fi network.
ITA electricians in Melbourne have the expertise to assess your home's wi-fi requirements and select an appropriate wi-fi network solution. After a successful wi-fi installation, you'll have access to the maximum internet speed available with total property coverage.
Reliable

ITA electricians will always call you before your booking time to confirm their arrival.

Qualified

ITA electricians are A-grade licensed professionals with specialised training in lighting and security systems.

Safe

Each ITA electrical service comes with an electrical safety certificate to confirm the work is compliant and safe.
For a reliable wi-fi installation service in Melbourne, call ITA electrical on
03 9761 8700
.
Our process
Planning
The first step of a wi-fi installation service begins with a site assessment of your home or office. The assessment is conducted by one of our trained technicians and normally takes around two hours.
Using the information gained from the site assessment, a wi-fi solution is designed and documented that will meet all of your requirements. Our electrician will then confirm and book a time with you to install the new equipment.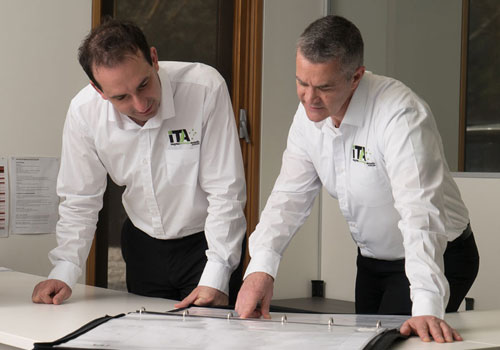 Job
Our trained electrician will return to your property with the equipment required to install, set up, and commission your new wi-fi solution.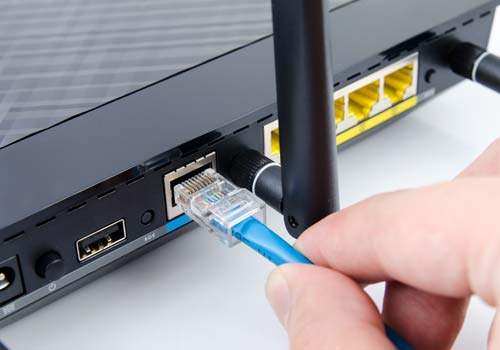 Completion
After installing and commissioning the new system, our electrician will perform a walk-through of the new wi-fi installation with you. Our electrician will confirm if the wi-fi signal performance in the property meets your expectations.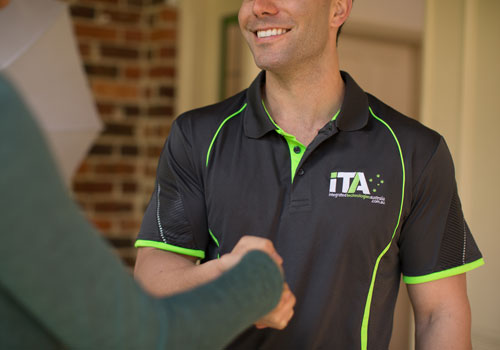 Wi-fi installation case study
What did the client need?
We received a call from a client who requested assistance with fixing their home's poor wi-fi signal. Their wi-fi signal was also dropping out constantly. Both issues were a major cause of frustration for everyone in the home using their smart devices.
How did ITA help?
Our trained technician conducted a site assessment of the house to determine what the requirements would be for a new wi-fi network solution. We designed a new wi-fi solution for the home that included two new wi-fi access points that were a different brand and type from the original ones installed.
After getting approval from the client, we installed new wi-fi access points in the house. The end result was a successful wi-fi installation that enables fast and continuous wi-fi coverage throughout the entire house.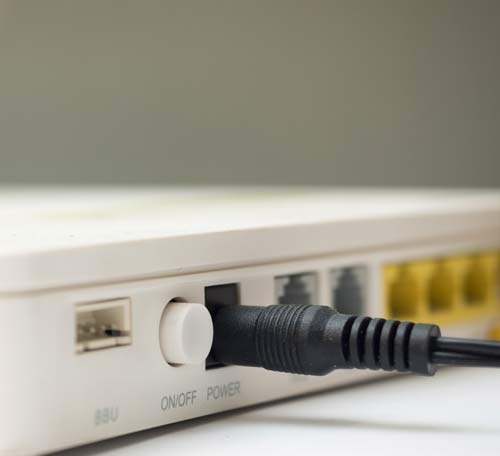 About ITA Electricians
Since 2005, ITA Electrical has provided a vast range of electrical services for homes and businesses across Melbourne. ITA electricians are committed to carrying out every service in a promptly and efficiently.
Our A-grade electricians are qualified to design electrical solutions including a wireless access point installation. They take an intuitive approach to every electrical job because they have a thorough understanding of what's required.
So when you choose an ITA electrician for a new wi-fi installation, you can expect a high-quality service with exceptional results.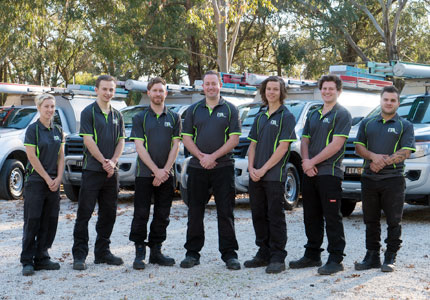 Electrician Accreditations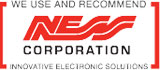 FAQs
A wi-fi access point is a device that transmits and receives the wi-fi signal throughout your home or workplace. Devices like your smartphones, tablets, and smart home speakers connect to your home network using a wi-fi access point.

ITA electricians have the expert knowledge to design and install a wi-fi access solution that will provide full wi-fi coverage to every corner of the house.

It depends on your requirements and expectations. While designing a new wi-fi solution, we take into consideration how many devices are being used along with the size and construction of the building.

Our initial assessment of your property will give us the information we need to provide you with an accurate quote.