Electricians for industrial workplaces
ITA has serviced factories and warehouses across Melbourne since 2005.
From plant machinery relocations to OH&S electrical needs, ITA can respond quickly. Our highly-qualified industrial electricians will provide a long-term solution - with minimal down-time.
Our industrial services
Faults and general electrical

Power fault? Call

03 9761 8700

. ITA's quick response times and expert workmanship means you'll be back up and running in no time. We also provide powerpoint installation and a full range of everyday power services.

Testing and tagging

Protect machinery, industrial equipment and appliances against surges and fire. ITA's highly-qualified professionals will test and tag your equipment - safeguarding your most valuable assets.

Safety

We're experts in helping our industrial clients meet OH&S requirements. Thanks to decades of experience, we'll help you meet your electrical safety needs - ensuring a safe workplace.

Plant and machinery relocations

Important machinery needs to be moved expertly. ITA can disconnect, reconnect and commission all types of industrial equipment - safely and carefully. We'll help get your equipment is back on-line in no time.

High bay lighting

Hard-to-reach lighting can be a challenge without the right equipment or knowledge. ITA have both. We can install and maintain your high bay lighting safely and professionally.

Scheduled maintenance

ITA can arrange a maintenance and repair schedule to suit your calendar. We'll ensure your electrical fixtures and appliances stay in good working order.
Featured case study
What did the client need?
An ITA client since 2010, Label Line purchased new equipment in 2014 new equipment that required more power in their two factories. The premises would need a three-phase power upgrade, industrial lighting and some minor power works in the office areas.
How did ITA help?
ITA attended site with electrical inspectors and designers to determine a solution. In order to achieve more incoming power to the factories, the incoming mains supply to the neighbouring factories needed to be upgraded.
ITA scoped the works and project, involving:
Managing process from start to finish - including all paperwork on Label Line's behalf
Performing incoming mains upgrade
New distribution pillar and switchboards in the two factories
Additional power circuits for new machines
The new machines increased Label Line's productivity; they could run them at the same time without overloads or interruptions.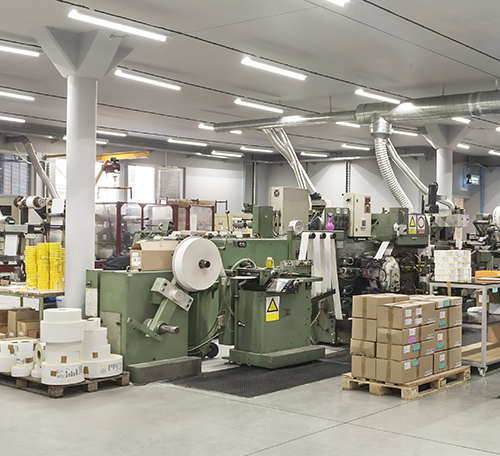 "We have contracted ITA on numerous electrical projects over the last 4-5years. From power upgrades to emergency lighting checks, Andrew and the team from ITA have always been professional, prompt and diligent in all of their work. They treat emergencies with the speed we require in our business and are always pleasant, easy going and reliable; nothing is too much trouble. We would recommend them to anyone requiring top quality electrical work."
Label Line, Bayswater
About ITA Electricians
Founded in 2005, ITA Electricians have earned their reputation for reliable energy management and general electrical workmanship.
Our multi-award winning electricians in Melbourne can complete a wide range of electrical services. It means our customers can relax in the knowledge they're dealing with an industry leader.
And most of our professional electricians have been with us since the start. So they're genuinely dedicated to doing a great job.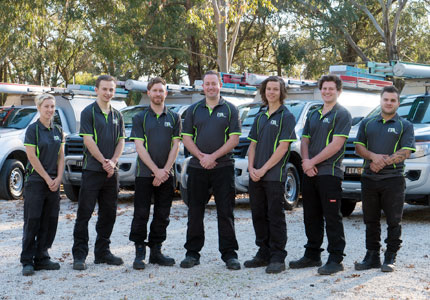 Why choose an ITA Electrician?
Reliability. It's central to everything we do.
Our electricians always do the job properly first time. That's thanks to our highly-qualified professionals' unrivalled, reliable workmanship. They're all fully-licensed A-grade electricians and we also have staff with speciality training in security systems and lighting.
Most of our electricians in Melbourne have been with ITA since the very start. That's why doing a great job is so important to them. It's why they're happy to arrange an appointment that suits your schedule. And it's why they'll show up for it on time. They'll call you 30 mins beforehand to confirm their on-time arrival too.
Electrician Accreditations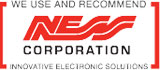 Latest articles
Searching for a cheap electrician? Read this first.

'Cheap' electricians aren't always so cheap in the long term. Go for great value instead.