10 Questions to Ask a Fixed Price Electrician
Get the right information when choosing set price electricians
Consumers want to get value for their money whenever they pay for goods and services. Electrical work is no exception.
Choosing a set price electrician gives you the comfort of knowing exactly how much your job will cost, without any surprises at the end. But you also need to make sure that you're dealing with professionals who will deliver good quality work.
Here are 10 questions to ask any fixed price electrician and why you should ask them.
1. Is your price fixed or will there be unexpected costs?
Electrical work can be quite expensive, so knowing how much your job will cost ahead of time is an important budgeting factor for many people.
At ITA Electrical, we offer fixed price electrician services for exactly this reason. We will assess the job and discuss your needs to determine a fixed price for the job. There are no hidden costs or nasty surprises at the end.
2. Are your works covered by a warranty?
A warranty on electrical work is always very important for your piece of mind.
We offer a 2 year workmanship warranty on all our jobs. In the very unlikely event that you have a problem with any of our work, we will come back and fix it at no extra cost.
3. Is the wiring and appliances in my home safe?
Safety is extremely important in the electrical industry. Safety switches and compliant wiring are essential for ensuring safety is maintained in the home.
If you are concerned about the safety of your existing wiring and appliance, our fixed price electrician will be able to test and tag everything to make sure it's in good working order. They will also guarantee the safety of any new work you have done.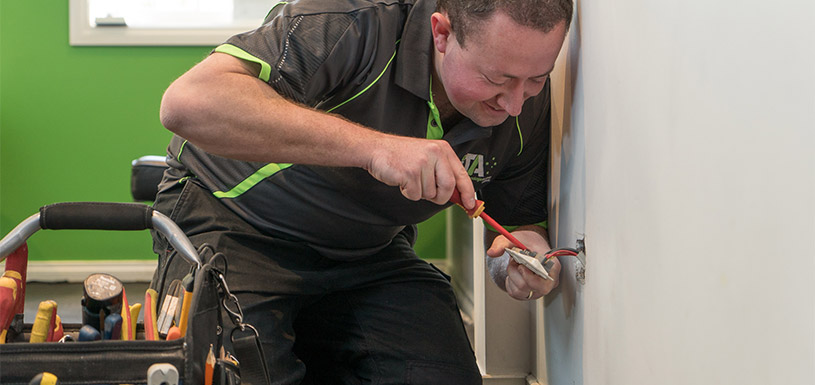 4. What is the cost of labour and cost for parts?
It's always worth knowing what you're paying for instead of just assuming that the amount is correct.
We're transparent about our prices at ITA. Our set price electricians can tell you why your job costs what it does, including a breakdown of materials and labour costs.
5. How soon are you available?
If you need a fixed price electrician soon, then this is an important question to ask.
We can usually make an appointment for the same or next day, we have electricians across Melbourne. We are also happy to make an appointment well in advance to fit in with your schedule or any other tradespeople you may have booked.
"Fixed price services give the client peace of mind that their job will be completed on budget."
6. Do you subcontract?
It's always worth knowing that the person who will be in your home is an employee of the company you choose to call.
All of our set price electricians are employed and trained by ITA, we don't subcontract jobs out to other electricians.
7. Are your electricians A-Grade Licensed?
An A-Grade Licensed Electrician is required to sign off on any electrical work completed in Victoria.
All our set price electricians are A-Grade Licensed. We also have apprentices who work and learn under the supervision of our A-Grade Electricians.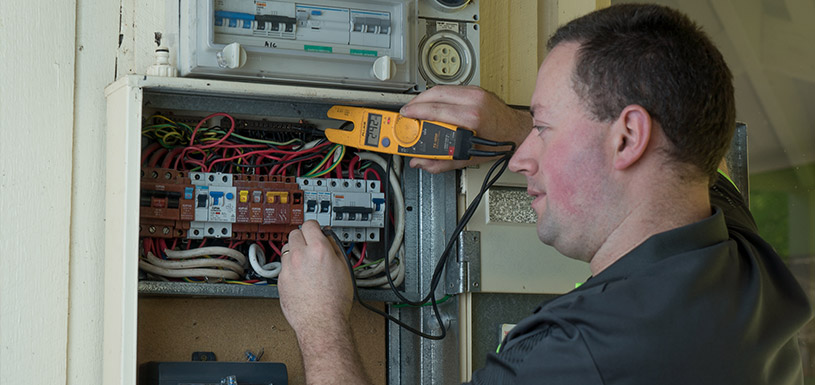 8. How much industry experience do you have?
It's important to know that any set price electricians you have in your home are seasoned experts in their trade.
We have over 10 years of industry experience. Every member of our team is highly trained and experienced in the industry.
9. Do you clean up after yourself?
Cleaning up after a job is part of what you should expect from a professional electrician. You should expect good customer service.
At ITA, our set price electricians always clean up at the end of a job. Part of our job is to leave your home clean and tidy for you. It's all part of the service.
10. Will you be on time?
Nobody wants to spend all day waiting for an electrician to arrive, wondering when they're going to get there.
We arrive on time and always call ahead to notify you. We don't want you to be put out or inconvenienced while waiting for us.
ITA fixed price electrician services
Here at ITA, our fixed price services are carried out by fully licensed A-Grade electricians. We have high standards for our workmanship, professionalism, and customer service.
We guarantee all our works with a 2 year workmanship warranty and provided a Certificate of Electrical Safety when a job is completed.
We can help you with residential, commercial, and industrial electrical work.
To schedule a fixed price electrician, call ITA Electrical on 03 9761 8700.
Must Read
ITA Electrical on 23 January 2017
Choosing a set price electrician gives you the comfort of knowing exactly how much your job will cost, without any unexpected surprises ...
Read more
ITA Electrical on 26 September 2016
'Cheap' electricians aren't always so cheap in the long term. Go for great value instead ...
Read more