Commercial lighting options in 2019
The right kind of lighting can make a huge difference to your business. Not only can it reduce overheads, but it can also transform your business's image, boost productivity, and raise employee morale.
A proper lighting plan for your commercial or industrial premises should integrate any available sources of natural light together with ambient, accent and task lighting options to reflects the unique needs of your space and its overall interior design.
If you're moving into new premises, expanding or changing floor plans, speak to ITA Electrical, Melbourne's expert commercial electricians. We can assess not only your lighting options, but all of your power, data and phone point requirements in one comprehensive plan, meeting all your current and future needs.
An art and a science
Lighting and lighting fixtures are a key factor in creating the best possible aesthetic in any interior space. They influence emotions and the way people approach their work, making lighting as much an art as it is a science.
Commercial lighting ideas such as recessed lighting, spotlights, LED strip lighting and floor lighting can transform and personalise different areas of a business' premises, changing the feel from cold to cosy, or simple to sophisticated as required.
Soaring energy bills
With Victorian businesses paying more for electricity every year, it is simply good business to minimise your organisation's energy costs. Without an energy reduction strategy in place, the chances are that every minute of operation is costing you money unnecessarily.
LED lighting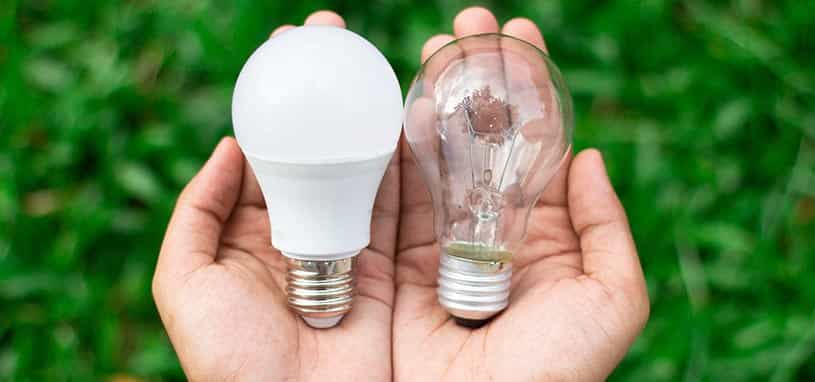 Outdated or poorly planned lighting is extremely expensive to operate. Retrofitting obsolete fluorescent, halogen or other old lighting systems with LED lighting can:
Reduce your energy use. Lighting can account for over 50 per cent of energy used in commercial settings, and this can be reduced by up to 90 per cent with LEDs, resulting in huge ongoing savings.
Reduce maintenance bills. LED lights last up to 20 times longer than traditional lights, eliminating the time and expense of frequent light changes.
Minimise your carbon footprint. It's the right thing to do for the planet. Businesses and customers are increasingly conscious of environmental ethics.
Cut air conditioning expenses. Inefficient lighting systems generate a lot of heat, which can mean higher air conditioning bills in summer to compensate.
Improve lighting. LED lighting means no more flickering fluorescent lights, and higher light quality for your staff and customers.
Smart lighting
Today, businesses are no longer restricted to the traditional 9-to-5 routine. Staff are working irregular and flexible hours, including weekends, which means office occupancy hours are now longer than ever and the potential for energy wastage is high, especially with lighting.
Intelligent lighting systems can deliver huge efficiency dividends by ensuring lights are only used when and where needed. They can automatically reduce artificial light levels to take advantage of natural daylight, resulting in optimised performance.
Lighting can also be intelligently managed as a function of staff movements, time of day, season, and security status, and can be configured, controlled and monitored remotely. Intelligent lighting controls can also be integrated with other systems such as blinds, audiovisual, climate control, and building management systems.
Our commercial lighting expertise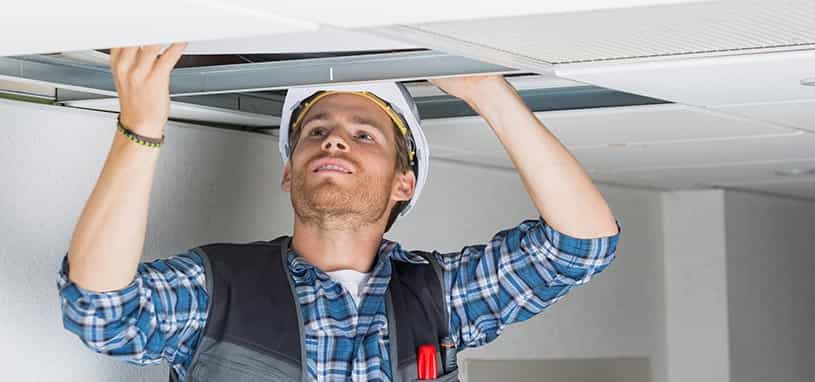 ITA's commercial electricians are trained professionals. From intelligent lighting to three-phase electrical upgrades, across schools, offices, factories and warehouses, our experience and practical expertise can improve any workplace.
We can install all types of commercial lighting, including:
LED lighting
Intelligent lighting management systems
Office lighting
Factory and warehouse lighting
Shopfront and retail lighting
Outdoor lighting
Feature lighting
Emergency and exit lighting
ITA's comprehensive approach
At ITA, we believe in analysing before we act. Every commercial space is different, and we can perform a comprehensive energy audit of your premises that will ensure that your investment in commercial lighting will deliver maximum savings.
In our experience, most office managers and financial controllers do not realise the extent of their organisation's energy wastage, and the potential savings to be had.
Our energy audit is recognised by Standards Australia, and can:
Improve your business's energy efficiency
Reduce ongoing operational costs
Make your building more attractive to quality tenants
Help build a business case for a government grant
Energy-saving solutions
Installing modern, efficient lighting and optimising or adjusting illumination levels is a key part of any commercial energy reduction strategy. For maximum efficiency, we recommend that this should be part of a wider energy-saving plan that includes
Automation: Intelligent management of lighting and climate control.
Monitoring: Uncovering areas of waste, such as inefficient lighting or poor thermal sealing.
Behavioural changes: Creating an office culture where staff actively reduce energy wastage.
To learn more about our commercial electrical services, get in touch with the expert team at ITA.
Must Read
ITA Electrical on 23 January 2017
Choosing a set price electrician gives you the comfort of knowing exactly how much your job will cost, without any unexpected surprises ...
Read more
ITA Electrical on 26 September 2016
'Cheap' electricians aren't always so cheap in the long term. Go for great value instead ...
Read more