How to find the right Electrician for a job
How do you go about finding an electrician to service your home or business? Your instincts may tell you to find the cheapest offer or the one with the best reputation, and why wouldn't you? If the situation calls for a fast resolution, there's no time to waste. The path to finding the best electrician for the job isn't always easy. Different issues call for different tasks and qualifications from the electricians themselves. It's hard to know where to begin. The price of an electrician should not be your one deciding factor. You should also think about:
Identifying what needs to be serviced/installed
Comparing quotes
Considering reputation, experience, reviews
Asking about qualifications and service warranties
Insurances and warranties provided by the electrician
What are the job requirements?
Before booking an electrician, it's best to try and identify exactly what needs to be done. How many power outlets or light fittings do you need installed? Does your business need devices and outlets tested and tagged? Answering questions like this can help an electrician estimate how much a service will cost.
After contacting an electrician and receiving a quote, it's easier to compare prices with other services to find the best value offer for you. Since 2005, ITA Electrical has been servicing a wide range of clients that include residential, commercial and industrial premises. Thanks to our diverse experience with clients, we can accurately access the scope of a job and give you an estimated price range of how much a service will cost.
Accessing a quote
Before deciding on a service provider, it is important to get an itemised quote. Consider parts costs, labour, time and service call outs. Don't be afraid to ask questions about these lists. At the end of the day, you're the customer paying for a service. So it's important that you're getting exactly what you need out of the service.
Elements of a quote such as parts costs and labour time can be different for many reasons. The quality of equipment and materials used by the electrician can heavily influence the price of the quote you receive. Ideally, you want an electrician that doesn't cut corners with pricing on these. Here at ITA, we're transparent about our prices and the service provided. Our electricians will give you an accurate breakdown of materials and labour costs.
Recommendations and reviews
To help you pick the ideal electrician for the job, consider looking at reviews and recommendations. If you're having trouble finding recommendations for the electrician you have in mind, don't be afraid to ask them for some references. Don't hesitate to ask questions about the quality of work provided and whether or not they showed up on time.
When looking for a reference, try to find someone that's had a similar service to the one you're considering. Are you looking to get your home rewired? Find someone who's had the same job done to their house. Are you getting new appliances installed in your office? Look for a similar client that's had the same service carried out at their premises.
Is the electrician qualified for the task?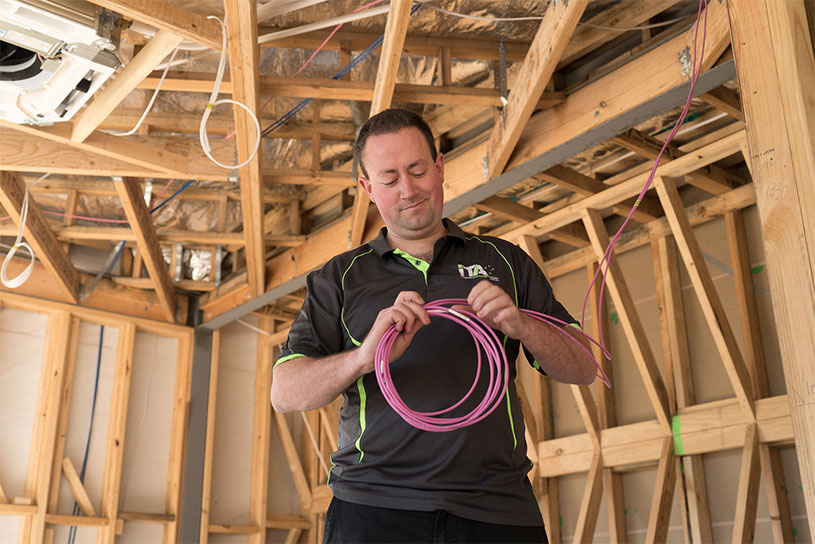 The qualifications and experience of the electrician you're using can have a significant impact on the quality of the work being done. There are different grades of licences for electricians. Knowing which electrician is more qualified can make the process of choosing the right person for the job that little bit easier.
Choosing an A-Grade electrician is one of the best options for a job whether it's for the home or your business. They require the most qualifications and relevant experience compared to lower tiers such as ES-Grade, B-grade, RB-grade, L-grade and apprentices. At ITA Electrical, all of our fully qualified electricians are A-Grade licensed.
To find out more about our services and booking an electrician, call ITA Electrical on 03 9761 8700 or contact us here.
Must Read
ITA Electrical on 23 January 2017
Choosing a set price electrician gives you the comfort of knowing exactly how much your job will cost, without any unexpected surprises ...
Read more
ITA Electrical on 26 September 2016
'Cheap' electricians aren't always so cheap in the long term. Go for great value instead ...
Read more