Do You Need a Switchboard Upgrade?
Your switchboard is the central hub of your home's electrical wiring. It's responsible for directing electricity from the main supply to various circuits all around your home. It is generally located either inside your home or near your meter box.
If your switchboard is getting on in years, it might be time to consider a switchboard upgrade. A switchboard's electrical integrity is crucial to ensuring your family's safety. Plus, we're all familiar with the annoyance that comes with fuses that blow unexpectedly or circuit breakers which trip continually.
Whether you need a switchboard upgrade for residential or commercial premises, ITA Electrical can help. Call us today on 03 9761 8700, or get a service quote here.
Telltale signs you need a switchboard upgrade
Here's a simple list of common signs that indicate you need a switchboard upgrade. Keep it handy, and always speak to a licensed electrician in Melbourne before replacing your ageing switchboard. If you live or work in a rural area, you may need to get them to look at supply availability as the distribution network could be weak or unestablished.
Flickering lights. Sometimes the reason for a light flickering is as simple as the light bulb not being screwed in properly. However, flickering lights can also be caused by loose wiring in old or damaged switchboards. If you have a continuously flickering light, there may be danger of a house fire.
Appliances short-circuiting. Older switchboards have a propensity to short-circuit or 'trip' when overloaded, due to a preventative mechanism which protects the circuit from overheating and causing an electrical fire. The majority of older switchboards are not designed to handle the high-wattage loads of today's homes. The most straightforward solution for appliances that constantly short-circuit is to upgrade your switchboard, or add a circuit to accommodate your load.
Rewireable fuses. If you have an old house and your switchboard has rewireable fuses instead of circuit breakers, you need a switchboard upgrade sooner rather than later. Rewireable fuses constitute a significant safety hazard as they contain copper fuse wires. Whenever there is an overload in your system, the copper fuse wire melts down (or blows); this can have perilous consequences. While simply replacing the blown wire may seem like an easy solution, most people (and some electricians) tend to use regular copper wires to replace the melted fuse wire. The two do not perform the same way, and when a replacement wire has a larger density than the capacity the electrical cable can handle, the electrical wiring in your home can catch fire.
Overcrowded appearance. If your switchboard's wiring looks overcrowded, don't take chances. A switchboard upgrade is a sound investment in safety and peace of mind, especially if you plan to introduce additional devices in the future. New additions such as an air conditioner or pool pump require dedicated circuits, so if you've installed electrical appliances recently and haven't upgraded your switchboard, talk to a licensed electrician.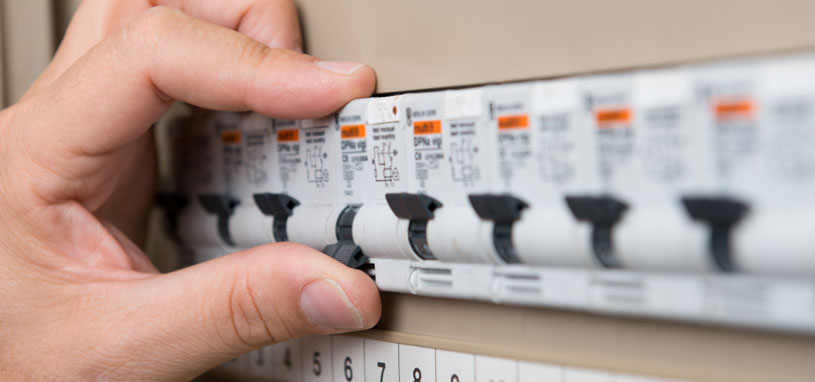 Crunching the numbers for switchboard upgrades in Melbourne
At ITA Electrical, we cover all costs of our work including materials, labour, prescribed certificate of electrical safety, and electrical inspection by an independent electrical inspector. For a switchboard upgrade, a 12 pole replacement can cost between $1,100 and $1,900.
An itemised quote allows you to see exactly what you're paying for, so always request one. The quality of equipment and materials used by an electrician can heavily influence the price of the quote you receive. Ideally, you want an electrician that doesn't cut corners with pricing. Find an electrical company that is transparent about how they calculate quotes and the services provided, and start the conversation.
What else do you need to choose the best switchboard upgrade electrician?
Why choose ITA Electrical?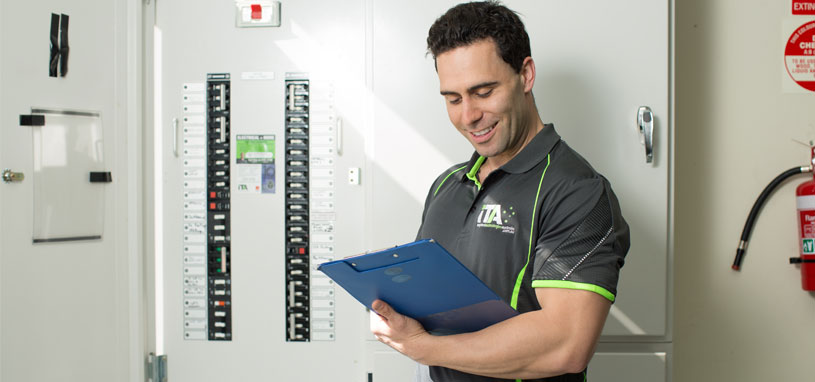 A-Grade electricians are fully qualified electrical professionals. They are licensed to work unsupervised and to sign off on all electrical works on behalf of a Registered Electrical Contractor (REC). Becoming an A-Grade electrician can take anywhere between four and five years, meaning you can sleep easy knowing that the electrical systems on your premises have been expertly installed by a practiced professional.
At ITA Electrical, all of our fully qualified Electricians are A-Grade licensed. They are experienced in residential, commercial, and industrial electrical work and will ensure your switchboard upgrade is carried out to the highest industry standards. Furthermore, all of our switchboard upgrades include a free site assessment and evaluation of your existing power and data infrastructure.
We have more than ten years experience in residential, commercial, andindustrial electrical work in Melbourne and know the best practices to upgrade your switchboard so that your family or business remains safe.
To find out more about our services or book a switchboard upgrade, call ITA Electrical on 03 9761 8700, or contact us online.
Must Read
ITA Electrical on 23 January 2017
Choosing a set price electrician gives you the comfort of knowing exactly how much your job will cost, without any unexpected surprises ...
Read more
ITA Electrical on 26 September 2016
'Cheap' electricians aren't always so cheap in the long term. Go for great value instead ...
Read more